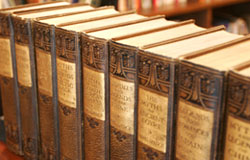 (540) 547 - 4005
Hello & welcome to HORSE BOOKS PLUS!


Independent booksellers online since 1997 - Offering rare & used books for all interests.  
Founding members of the Virginia Antiquarian Booksellers Association.  


We have a partial catalog list at left, click link at bottom of that list,
or the link in the heading to view all.  
Double click images TWICE to zoom, backspace to return.  



Additional images or questions are no problem, let us know what you'd like to see.

 
We carry so much more than horse books.  
Visit our largest catalog, Children's Fiction.  


Please like & follow us on 

 FACEBOOK  

for private 'friends only' sales!