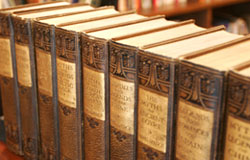 (540) 547 - 4005
Welcome to the new streamlined HORSE BOOKS PLUS!
Thank you for visiting - Books are added daily 

 
We have a partial catalog list at left,

 

 
If you are on a PC and don't have touch zoom and you want to
enlarge an image, 
click the book title and a second page will open.
Now click the image and the photo will open up to zoom level
.
 Click backspace to go back to product listing.
WE CARRY SO MUCH MORE THAN HORSE BOOKS!